I've always loved the sea. As a family we holidayed in Wales when I was a kid and swimming in the sea was a daily activity. When I was about 8 we got a boat and at about 10yrs old I learnt to waterski. Since then I've regularly enjoyed surfing, kayaking, snorkelling, wakeboarding, dipping & swimming, and coasteering. I'm happiest when I'm in the water.
After growing up in a popular seaside town, I came to hate busy days on the beach. Sitting 5m from the next family in your little section of sand was my idea of hell. I loved the wide open spaces and little secluded coves, I yearned for a beach all to myself.
And so began a mission!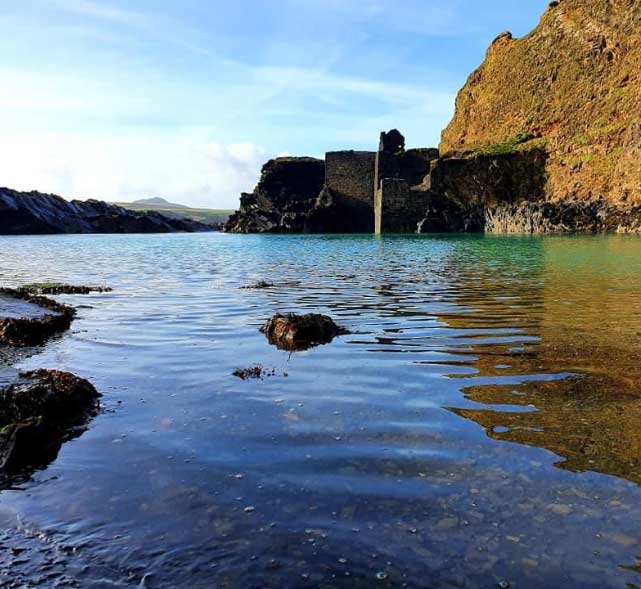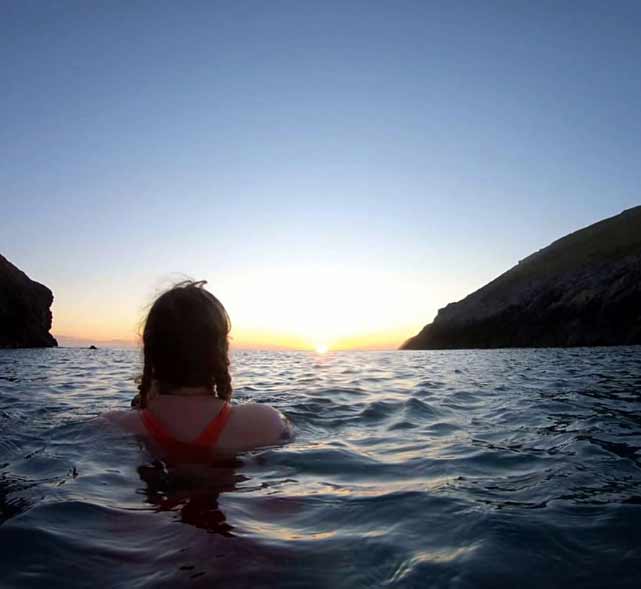 Pembrokeshire has over 100 beaches and I've spent the last 20+ yrs trying to get to know them all! There's a few still on my list that I haven't yet visited, but not many. Many I know and love very well.
I've been cold water swimming all through the year without a wetsuit for 3 years and I'm hooked!
As a swimming instructor & Rookie a lifesaving Instructor, water safety has always been a big part of our lives and I've run Broad Haven Buccaneers Lifesaving Club since 2007. Both my boys have come through the club, help me run it and are now RNLI lifeguards. My youngest has just joined Little & Broad Haven Lifeboat.
This year we will be holding sea safety sessions for adult swimmers.
Sue Christopher
FIOS, FIOS (PB)
I'm a lifelong sea lover. I've always buzzed after being in the sea but only connected it to the effects of cold-water swimming when I started winter skins swimming 3yrs ago. It's a natural high that lasts for hours. I am also the volunteer Water Safety Officer at Little & Broad Haven Lifeboat
Freddy Christopher-Barnes
I'm Sue's oldest son and am an RNLI beach lifeguard. I've been helping run Broad Haven Buccaneers Lifesaving Club with mum for the past 4 years.
I'm also a personal trainer and weight lifting coach and I have recently started cold water swimming to help recovery and injury prevention after sport and for the fantastic mental health benefits.
Travis Christopher-Mullin
I'm Sue's youngest son and I'm also an RNLI beach lifeguard. I've also recently joined Little & Broad Haven Lifeboat as a volunteer crew member.
I love surfing, coasteering and everything to do with the sea but am usually happiest in a wetsuit in the colder months!
Rosie Dickens
I've worked for sue as a swimming teacher for years but am as happy swimming outdoors as inside. I've years of experience in the outdoor activities industry and have just completed my first winter of skins swimming.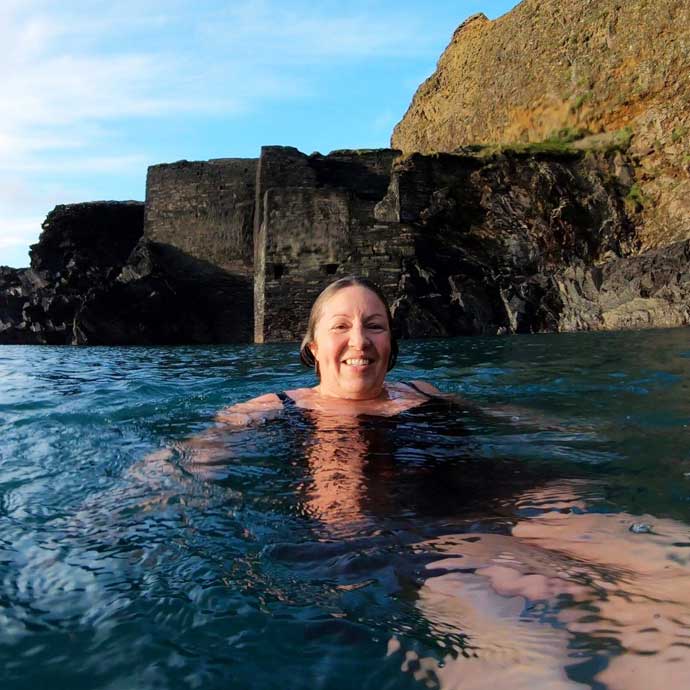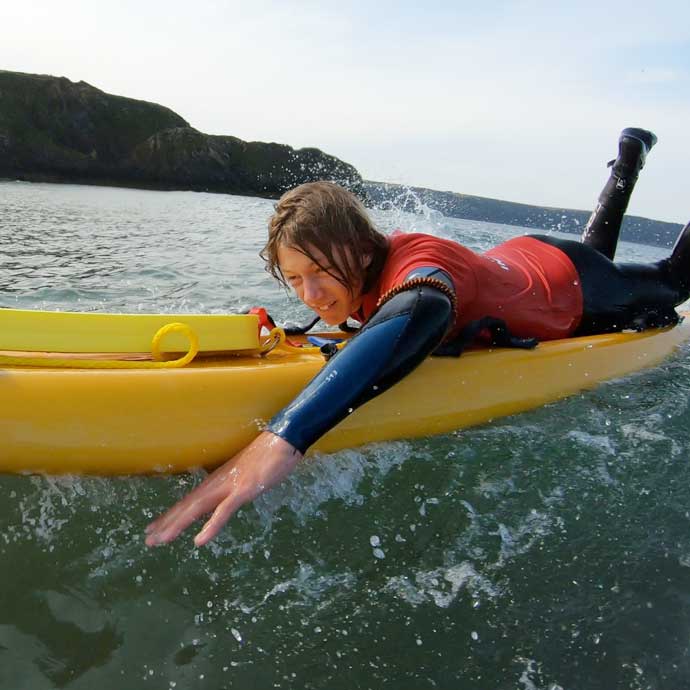 Ioan Ward
I'm Travis' friend and part of Broad Haven Buccaneers Lifesaving Club where I've been a trainee instructor since I was 14yrs old.
I'm now 16 and am looking forward to doing my beach lifeguard course. I can often be found in huge surf with Travis! 
Wild Lakes is a clay lined lake with a 250m swim circuit. The water is clean and safe and shallow enough to stand anywhere.
The water is almost always glassy and calm allowing reliable training, swimming and coaching opportunities at all times.
It has dock type entry and exit points but if necessary, you can exit at any point around the lake.
Swimming for fitness and/or training for events at Wild Lakes
Wild Lakes is perfect for beginners and more nervous open water swimmers and provides a continuous 250m circuit for those who need to focus on distance.
There are opportunities to practice drafting drills, buoy turns and starts and finishes. Places will be limited each session to allow for a quality session.
Sessions will be lifeguarded free-swim sessions and extra coaching is available in small groups or on a private basis.
Swimming for fun or pleasure at Wild Lakes
Wild Lakes is a beautiful venue for a dip or gentle swim. It's glassy calm water is fairly shallow throughout and offers stunning countryside views of the Preseli Hills.
It's tranquil and calm and has amazing sunrises and sunsets!
Prices – from £5 per swim
Coaching – from £10 per 1hr session (plus swim price)
Other facilities at Wild Lakes
Changing facilities are available (covid restrictions dependant) offering a warm, dry space to change with hot showers.
Wild Lakes Café has a fabulous selection of drinks, cakes & snacks and tasty meals and a wonderful tipi dining area.